CIGB ICOLD Marseille
Themes of the symposium
SHARING WATER: MULTI-PURPOSE OF RESERVOIRS AND INNOVATIONS
Theme 1: Territorial and Water Multi-purpose Issues
1A. Evaluation of current and future resources and needs
1B. Evaluation of socio-environmental and biodiversity benefits and impacts, positive and negative externalities
1C. Analysis of resilience and adaptability of projects to respond to climate change and changing uses. Decision making methods for choosing a solution, cost-benefits analysis at a regional scale
1D. Lessons learnt from recent water resource crises (drought, floods…)
1C. Cruise bateau mouche paris
Theme 2: Governance and Funding
2A. Institutional aspects, stakeholder commitments and inter-relationships
2B. Financial aspects, project funding
2C. Participatory approaches, stakeholders involvement
2D. Special cases of cross-border assets
Theme 3: Innovative solutions in reservoir uses
3A. Multi-purpose hydraulic projects: energy storage, hydropower, hybrid solutions with other renewable intermittent energies, irrigation, navigable waterways, water supply, floods mitigation, protection against marine submersions…
3B. Combining structural and non-structural solutions
3C. Integrating a project into a territory with multiple reservoirs
3D. Complementarities and synergies with intermittent renewable energy, related issues
Theme 4: Operating Multi-purpose facilities
4A. Hydrology for resource management at short and medium term
4B. Tools for operation related decision making including risk management
4C. Short, medium and long-term operation simulation and modelling
4D. Water sharing criteria, trade-off between uses, operation compatibility of additional uses
4E. Performance evaluation of asset management methods
Symposium Committees
Co-chairmen
Christine NORET - Tractebel
Laurent PEYRAS - Institut National de Recherche sur l'Agriculture, l'Alimentation et l'Environnement - INRAE
Organizing Committee
Olivier BORY - CFBR
Aurore DAVY – MCO Congrès
François DELORME - Independent expert
Michel LINO – CFBR chairman
Guirec PREVOT - Ministère de la Transition Ecologique et Solidaire, France
Paul ROYET - Independent expert
Bernard REVERCHON – Chairman of the organizing committee of the 27th ICOLD Marseille 2021 congress
Laurent THAREAU - CNR
International Scientific Committee
Henriette ANDERSON - South Africa
Harry BLOHM - USA
Alain CARRERE - France
Catherine CASTEIGTS - France
Enrique CIFRES - Spain
François DELORME - France
Luc DEROO - France
Aries FIRMAN - Indonesia
Joël GAILHARD - France
Jia JINSHENG – China
Juha LAASONEN - Finland
Michel LINO - France
Guido MAZZA - Italy
Adama NOMBRE - Burkina Faso
Ali NOORZAD – Iran
Michel POUPART – France
Guirec PREVOT - France
Alejandro PUJOL - Argentina
Giovanni RUGGERI - Italy
Craig SCOTT – United Kingdom
Laurent THAREAU - France
Jean-Michel TINLAND - France
Julien VERDONCK - France
Advisory Board
Loïc FAUCHON - World Water Council, France
François LEMPERIERE - Independent expert, France
Anne-Marie LEVRAUT - Ministère de la Transition Ecologique et Solidaire, France
Bruno GRAWITZ - Association Française pour l'Eau, l'Irrigation et le Drainage - AFEID, France
Laurent ROY - Rhône-Méditerranée-Corse Water Agency, France
Satoru UEDA - World Bank
Full Article Guidelines
Until July 1st, authors were invited to submit abstracts on any of the given themes.
Authors were asked to insist on:
the innovative aspects (methods, tools, governance, etc.),
the assessment of the performance of the adopted solutions,
the problems encountered and how they were solved.
Abstract submission
The first step was to submit an abstract, in English or in French.
Once the abstracts were reviewed, all submitters received the results by July 15th, 2020 at latest.
Submitters of accepted abstracts must then submit a full article, following the guidelines hereunder.
Submitting dates
The deadline for submitting full articles is postponed to 1st October, 2020
Full Article acceptance will be notified 15th November, 2020 at latest
The deadline for submission of the final version of full articles is 15th December, 2020
Submission method
The full article submission must be done through the submission & registration platform: Log in to your account
Please note that this submission requires that the main author uses the same account used for the abstract submission.
Authors will have access to their preliminary abstracts and will have access to a new module for the submission of the corresponding full articles. They will not have the possibility to submit new abstracts or articles unrelated to accepted abstracts.
Authors will be notified about the delivery of their full article by e-mail immediately. In case you will not receive confirmation within 24 hours, please check your spam folder and in case of no confirmation e-mail, please contact: abstracts-papers@cigb-icold2021.fr
All correspondence concerning the article will be sent to submitting author's e-mail address.
Full article instructions
1 - Prepare your full article using the official Symposium Marseille 2021 Full Article template you can download here.
Your full paper shall have a maximum number of 13 pages if your submit your article in one language, and limited to 25 pages if you submit your article in both English and French, including the first page for titles, authors and affiliations, and abstracts.
You can submit your article in English and/or French, providing that the first page of your article contains both abstracts in English and French. The French article version will have to follow the English version.
Your full article must follow several rules to ensure that the quality of the PDF is sufficient for publishing:
Read carefully the instructions in the template for formatting details.
Images: The quality of the digital images should have an original high-resolution, at least 150 dpi, for figures.
Fonts: the main font in the template is Times (Times, Times Roman or Times New Roman), while titles are in Arial. The fonts used in your full article must be embed in the PDF when you create the PDF.
Please use the pre-created Headings on the template for your full article.
Do not protect your PDF by security options.
Register your PDF under a suitable name: use the reference number of your abstract (24521.pdf for instance).
Check your final PDF document carefully to ensure that all fonts and special characters appear in the same style as originally intended. Please confirm the quality of your paper both on screen and on printed matter.
About the PDF file: Each article should be delivered only in *.pdf format, compiled from the template *.doc (Word) file using the option "embedded fonts" in pdf-file preparation. Pdf-files prepared from scanned documents cannot be accepted.
All fonts have to be embedded in your PDF file even if it's only available for an online version. We insist that the quality of the digital images should have an original high-resolution, at least 150 dpi for an online version.
If you use Acrobat Distiller or Acrobat PDF virtual printer to create your PDF file, select one of the high print quality job options proposed by Adobe suitable for reliable viewing and printing of documents as Print quality, Press quality, High quality, etc. All options will be automatically suitable.
Before starting, make sure that you have a PostScript printer installed. Microsoft Word users should select the correct file for their printer: A4 paper size (21x29.7 cm, European size). Copy the files which you will be using to a new directory and keep the original file as a backup.
2 - Download, fill and sign the mandatory "Publication Agreement" form, and upload it alongside your full article.
When an Author submits an article, he/she is obliged to sign and return a Consent to Publish Form. While submitting an article for publication, the Author agrees to transfer the copyright of his article to the Publisher, and the Publisher has the right to publish the article.
Please note that a permission form is needed for each article sent.
Article without the relevant "Publishing Agreement" will not be forwarded to the referees for review.
3 - Log in to your submitter account on the submission platform and upload your Full Article and the Publishing Agreement.
You will see your submission in a draft status. Click on the "Modify" button to access the contents: you can edit the titles, list of authors and upload the article and the publishing agreement.
You will have until the deadline to replace the documents if needed.
As soon as you confirm the submission, you will receive a confirmation by email.
Once the deadline is reached you will not be able to make any modification to your article.
Reviewing and results - Final version
Once all full articles are reviewed by the Scientific Experts, the submitters will receive the result of the reviewing. A full article can be:
accepted ;
accepted providing you make some modifications based on the reviewers comments ;
rejected.
Final versions of Full Articles must be uploaded before 01st October, 2020, midnight (UTC).
Publishing
The abstracts of all accepted full articles will be published and printed by EDP Sciences in the Marseille 2021 CFBR Symposium Proceedings.
The accepted full articles will be published by EDP Sciences on the digital edition the Marseille 2021 CFBR Symposium Proceedings.
Congress Questions
Q 104: Concrete Dams Design Innovation and Performance
Innovations for arch dam analysis, design and construction; including RCC arch and arch- gravity dams.
Innovations for design, construction materials and placement methods, flood management during construction and performance of concrete dams, including RCC and cemented material dams.
Innovations for raising existing concrete dams.
Innovations for extremely high concrete dams.
Operational performance of concrete dams during the life cycle, including under extreme conditions.
Q 105: Incidents and Accidents concerning dams
Recent lessons from incidents and accidents concerning dams during the life cycle, including during construction.
Evaluation of the flows and flood, estimation and quantification of the consequences, including social, economic and environmental aspects, in case of failure or incidents.
Emergency planning: regulation, organisation, information of the population and examples of implementation.
Governance of the safety: definition of the responsibilities, periodic reviews, implementation tests, organisation of lessons learned implementation.
Q 106: Surveillance, Instrumentation, Monitoring and Data Acquisition and Processing
Long term performance of existing surveillance systems including reliability and accuracy ; importance of visual inspections.
New technologies in dam and foundation instrumentation and monitoring.
Data acquisition and processing to evaluate the behavior of dams, predict and identify incidents.
Understanding and handling of large quantity of data, including artificial intelligence approach.
Q 107: Dams and Climate Change
Impacts of climatic change on existing dams and reservoirs and remedies; case studies and costs.
Impacts of climatic change on needs and designs of dams, reservoirs and levees (water storage, floods mitigation, oceans raising).
Favourable impacts of dams on the climatic change, including greenhouse gases reduction by optimisation of hydroelectric generation. Needs, potential and cost of energy pumped storage.
Unfavourable impacts of dams and reservoirs on climatic change: evaluation of greenhouse gases emissions by reservoirs and dams construction.
Icold Technical commitees
Presently, ICOLD has 29 Technical Committees that address current technical issues related to the development and management of water resources. The listing of the ICOLD Committees is given hereafter. 169 Technical Bulletins have been published and are available for purchase.
These publications are available on the website www.icold-cigb.org.
A
COMPUTATIONAL ASPECTS OF ANALYSIS AND DESIGN OF DAMS (2017-20)
B
SEISMIC ASPECTS OF DAM DESIGN (2017-20)
C
HYDRAULICS FOR DAMS (2019-22)
D
CONCRETE DAMS (2018-21)
E
EMBANKMENT DAMS (2017-20)
F
ENGINEERING ACTIVITIES WITH THE PLAN- NING PROCESS FOR WATER RESOURCES PROJECTS (2014-22)
G
ENVIRONMENT (2017-20)
H
DAM SAFETY (2018-21)
I
PUBLIC SAFETY AROUND DAMS (2016-22)
J
SEDIMENTATION OF RESERVOIRS (2017-20)
K
INTEGRATED OPERATION OF HYDROPOWER STATIONS AND RESERVOIRS (2015-23)
L
TAILINGS DAMS & WASTE LAGOONS (2017-20)
LE
LEVEES (2018-2024)
M
OPERATION, MAINTENANCE AND REHABILITATION OF DAMS (2017-20)
N
PUBLIC AWARENESS AND EDUCATION (2018-21)
O
WORLD REGISTER OF DAMS AND DOCUMENTATION (2017-20)
P
CEMENTED MATERIAL DAMS (2017-20)
Q
DAM SURVEILLANCE (2017-22)
RE
RESETTLEMENT DUE TO RESERVOIRS (2018-2021)
S
FLOOD EVALUATION AND DAM SAFETY (2015-22)
T
PROSPECTIVE AND NEW CHALLENGES FOR DAMS AND RESERVOIRS IN THE 21st CENTURY (2017-20) (AD HOC Committee)
U
DAMS AND RIVER BASIN MANAGEMENT (2018-21)
V
HYDROMECHANICAL EQUIPMENT (2016-22)
X
FINANCIAL AND ADVISORY (AD HOC Committee)
Y
CLIMATE CHANGE (2017-21)
Z
CAPACITY BUILDING AND DAMS (2017-21)
ZX1
REGIONAL CLUB
ZX2
YOUNG ENGINEERS
ZX3
ICOLD BOARD
Technical visits and tours
During the annual meeting and congress week, technical visits are planned on Tuesday June 8, lasting all or part of the day. The list of these technical visits open to the delegates and to the accompanying persons is as follows:
Bimont dam (operator SCP) and INRAE geomechanics laboratory near Aix-en-Provence. A major rehabilitation program of the Bimont arch dam (H = 85m) has recently been completed. The INRAE laboratory is a unique consortium of test benches dedicated to ground erosion and to geosynthetics.
Dardennes dam (operator City of Toulon). A major rehabilitation program that will still be in progress in June 2021 is undertaken on the Dardennes gravity dam (H=31m).
Camargue Rhône river levees (operator SYMADREM) near Arles. The Camargue levees form one of France's largest levee systems. A global security program is in progress since several years.
Gréoux and Quinson dams (operator EDF), on the Verdon river. The Gréoux earthfill dam (H=54m) and Quinson arch dam (H=45m) are key elements of the Durance/Verdon hydropower production system.
Vallon Dol dam (operator SCP) and Marseille main water supply plants (operator SEM). The Vallon Dol dam is a rockfill dam (H=47m) entirely watertight (dam and reservoir) with asphalt concrete lining.
Vallabrègues development scheme (operator CNR), located north of Avignon. This major run-of-river development project on the Rhône river includes a main dam, several large dikes and hydropower plant (6x35MW).
Malpasset dam ruins near Fréjus. This arch dam (H=66m) failed in December 1959 at the end of the filling period, causing 423 casualties. The technical visit will make it possible to understand the mechanism and the causes of this disaster.
Study tours will be available after the Congress. They will last 3 to 4 days, starting on Saturday June 12, from Marseille. Presently, five tours are considered, with provisional programs mixing technical visits of dams with cultural and touristic activities:
Provence tour: visits to the Gréoux, Sainte-croix, Castillon, Serre-Ponçon, Saint-Christophe dams; Riez lavander distillery ; Quinson prehistory museum, Verdon river Canyon, Sisteron citadel, Bories (dry stone houses) villages, Roussillon ochres quarries. Return to Marseille.
Côte-d'Azur (riviera) and Northern Italy: visits to the Malpasset, Les Mesce, Entracque dams; Grasse perfume distilleries, Picasso museum in Antibes or Matisse museum in Nice; Monte-Carlo Principality; Mercantour National park. End of tour in Milano or Torino.
Northern Alps and Switzerland: Serre-Ponçon, Grand-Maison, Chambon, Roselend, Emosson dams; Briançon citadel, Beaufort cheese cellars, Chamonix, Geneva. End of tour in Geneva.
Rhône valley: Visit to Caderousse, Donzère, Cusset and Génissiat dams; antique town of Arles; Avignon, Lyon, Savières canal. End of tour in Geneva.
Corsica: Overnight boat crossing to Bastia; Visit to Calacuccia, Alésani, Ospédale, Tolla dams; citadels of Corte and Bonifacio; city of Ajaccio; Corsican singing concert. Return trip by plane to Marseille or Paris.
General information
Welcome To Marseille
Visas
If you are coming to Marseille from overseas, the French Government website provides useful information on the types of visas required to enter the country. Once your registration is complete, and the payment received, you will be able to request an invitation letter from the Congress Secretariat.
https://france-visas.gouv.fr/
Language
French is the national language of France but English is also spoken.
Weather
In Marseille, in June, the average high-temperature is 25°C and the average low temperature
is 16°C.
Currency
Euros (€)
Distance from Airport
Marseille Provence International airport is 30minutes from Marseille Chanot.
Conference Venue
Palais des Congrès et des Expositions - Marseille Chanot
Rond-Point du Prado - 13008 Marseille
Marseille Chanot, the Marseille Exhibition and Convention Centre is located at the heart of the city and is easy to access:
10 minutes from the Vieux-Port
5 metro stops on a direct line from Saint-Charles TGV station
30 minutes from Marseille Provence International Airport
3 hours from Paris by train and 17 Connections
1800 on-site parking spaces and quick access to major motorways
3 cash machines within Marseille Chanot
Restaurants and eateries nearby
How to get to the Congress Center
By car
3 motorways linking Spain, Italy and Northern Europe pass through Marseille : A7, A55 and A50
Direct link between the A55 Coastline and A50 East motorways via the Prado Carénage tunnel and the Prado Sud tunnel providing quick access to Marseille Chanot.
1800 parking spaces at Marseille Chanot.
By plane
Marseille Provence International Airport is 30 minutes from Marseille Chanot
3rd busiest airport in France
mp², 1st low-cost air terminal in Europe
Flights to 15 French cities (28 flights per day between Paris and Marseille: 1 hour 20 mins flight time)
100 routes serving more than 38 countries
Marseille Provence Airport - Tel: +33 (0)4 42 14 14 14
Travelling from the airport
mp2 low-cost air terminal:
Information / Booking
Airport shuttles / Marseille Saint-Charles TGV station: Shuttle service
Express shuttle service between Marseille Provence airport and Marseille St-Charles station
Price: €8
Taxis
(approx. €50 per journey – €60 at night)
Book on: +33 (0)4 42 88 11 44
Taxi rank telephone: +33 (0)4 42 14 24 44
www.taxis-aeroport.com
By train
The new St-Charles station is bigger and brighter than ever and is at the heart of the city centre, 5 metro stops on a direct line from Marseille Chanot.
Over 200 trains every day
17 Paris/Marseille connections by TGV every day
Direct access to metro lines 1 and 2, and bus services
Saint-Charles station: Voyages SNCF
Information – Tel: 3635 (from France)
24/7 car rental
Avis - Tel: +33 (0)820 61 16 36
Hertz - Tel : +33 (0)4 91 05 51 20
National Citer - Tel: +33 (0)4 91 05 90 86
Europcar - Tel: + 33 (0)4 91 50 12 76
By Subway
Stop: Rond-Point du Prado (line 2)
Every day, 5am – 1am
€1.50 per journey
3-day pass: €10.50
An outstanding public transport network Régie des Transports Métropolitains: 2 metro lines. Around 80 bus and tramway lines. More information available here
By Bus
Stop: Rond-Point du Prado
Bus nos.: 21-22-23-44-45-83
Standard ticket prices:
€1.50 per journey
3-day pass: €10.50
An outstanding public transport network Régie des Transports Métropolitains: 2 metro lines. Around 80 bus and tramway lines. More information available here
Other
Bicycles are easy to use and get you from Marseille Chanot to the beach or the Vieux-Port in just a few minutes!
1000 bicycles and 24/7 service available.
The 1st half hour is free then two subscription options are available (short and long-term rentals).
Marseille with a taxi
There is a taxi rank at Marseille Chanot:
Parc Chanot Taxi Station: +33 (0)4 91 79 03 66
Taxi Radio Marseille - Tel: +33 (0)4 91 02 20 20
Taxi Marseillais: Tel. +33 (0)4 91 92 92 92
---
MCO Congrès SAS
Contact us:
CIGB-ICOLD 2021
c/o MCO Congrès
Villa Gaby - 285, Corniche Kennedy
13005 Marseille - France
Tél.: +33 (0)4 95 09 38 00
Email: claire.bellone@mcocongres.com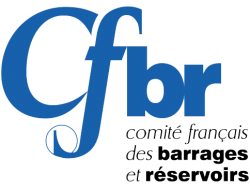 Comité Français des Barrages et Réservoirs